If you are not using video to build and promote your brand, you are not only missing out on an exceptional opportunity, you are also failing to deliver what your customers, donors, and clients expect.
Evergreen content is particularly critical for creating and promoting your brand identity. Rather than focusing on trendy, of the moment, content that reacts to external events, evergreen content provides a long-lasting, relevant look at what makes your brand unique. A single evergreen video can be used across multiple platforms, drastically increasing both your ROI and your brand recognition.
An example of a professional branding video is this production featuring UNCC Belk College of Business and their message of "Giving"
Any type of video can be upcycled into evergreen content, including branding videos, training videos, live event recordings, documentaries, fundraising videos, and social media video clips. Consider these ways video can be used across different platforms:
Using Video: Where and How?
Your Company's Website
Websites that have videos convert 87% more leads than websites that don't — 87%! Incorporating videos throughout your website can raise brand awareness, drive conversions and increase organic traffic (SEO). Consider adding video to:
Your company's home page. Let this video capture your audience's attention immediately, and tell potential customers what your brand is about, and why your brand matters.

The About or Our Team page. These pages are some of the highest-clicked pages on a website, and video is a great way to bring your team to life.

Landing pages for paid ads or targeted campaigns. These are great opportunities to add branding videos that tell your story.
You probably already saw our own video on the homepage of our website, but here's another look:
Social Media Channels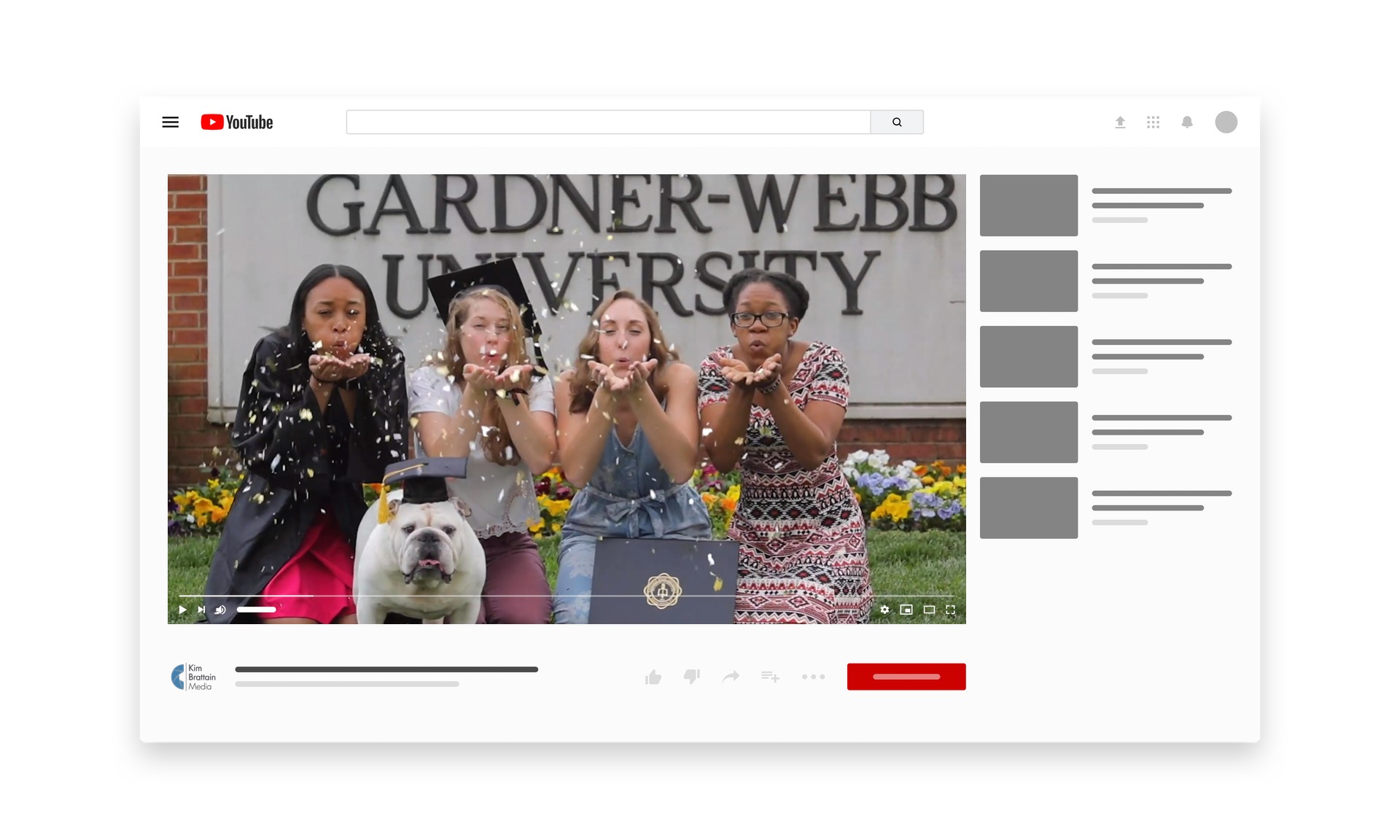 Social media provides the greatest opportunity to use a single video multiple times. A single well-produced branding video can be cut into multiple short (30 second) clips for social media, allowing you to:
Create monthly posts throughout the year.

Add both full video and short clips to YouTube.
Email Marketing
Video is the key to making your emails stand out in an overflowing inbox. You could:
Include a company video in a Welcome email to new clients.

Include short social clips that reduce the amount of text in the email.

Create internal monthly newsletters that showcase new branding videos and encourage your team to share and promote these videos.

Add video to your automatic email drip campaigns.
Blog Articles
92% of businesses have a blog on their website, which means there is a lot of traffic competing for attention. Video lets you:
Create blog posts around videos you are producing.

Drive downloads for videos in blog posts to increase your subscriber base.

Tell the story of your company and your team in your blog's About section.
Company Presentations / Sales Pitches
Videos in company presentations and sales pitches are often overlooked, but they can have a tremendous impact. Why not…
Start a pitch presentation with a video, setting the mood while you educate the potential client from the very first moment.

Incorporate video into your sales pitches, bringing your brand to life for your potential customer.

Create a video like the one below that highlights your company's mission.
Internal Communication
Your employees and partners are the face of your business and your biggest asset and should definitely be part of your marketing plan. You can:
Share all new videos with your employees and encourage them to share and promote on their social pages

Include videos in your weekly/monthly internal meetings.

Showcase videos on office TVs, in conference rooms, or in the break room.

Include a video in your company's annual report.
Make Video Your Biggest Asset
One produced video has multiple uses, benefitting many different aspects of your business and providing an unparalleled return on investment. Call or email us and let us show you what KBM can do for you!
About KBM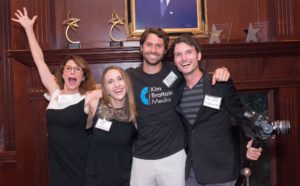 Kim Brattain is a veteran tv journalist, anchorwoman, and award-winning filmmaker, KBM creates videos that capture the passion of mission-driven organizations.